Resting place
Boat rental playground, picnic area, children's playground. Located 50 m from the lake Cirisa.
Adress: Aglona, Aglonas district, LV- 5304;
Phone: +371 29910288 (tent sites, boats, raft); +371 29118597;
e-mail: turisms@aglona.lv
GPS: 56.1365, 26.9982;
Languages: LV, RU;
---
Boat rental
Latgale Boat Rental offers active rest on the water in Latgale. We rent out canoes, boats and other inventory necessary for the trips along rivers and lakes, we also recommend and plan routes according to the wishes of tourists. All the routes described on the web page (and not only those) have been tried out with the owner of "Ezersetas" guest house and his friends.

Despite its name – "the land of blue lakes" – Latgale is not the most popular tourism destination of water tourists, Vidzeme and Kurzeme regions are traditionally more popular. This is why in Latgale there is a greater likelihood to find oneself in a virgin land where the river banks are not abundant with tent places and firewood prepared in advance, and a dustbin placed close by. Here You are the one to take care of Your own facilities – the way it should be in a proper trip. The beauty of Latgale is not neatly mown and evenly coloured, the beauty of Latgale is wild and untamed; many do not like it, and many keep it in their memories for life.
Adress: Ezersetas , Kastulinas parish, Aglonas district;
Phone: +371 29166259; +371 29194748;
e-mail: ezersetas@inbox.lv
Web: www.laivaslatgale.lv; www.ezersetas.viss.lv
GPS:  56.156940, 27.304652
Languages: LV, RU, EN;
---
Pilot services – Aglona from the sky
Adress:
Jaunaglona, Aglonas parish, Aglonas district;
Phone:
+371 27739895;
e-mail:
visvaldis.kursitis@inbox.lv
;
GPS:
56.1661, 26.9958;
Languages:
LV, RU;
---
Bicycle routes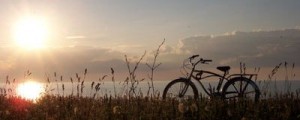 Bicycle route Nr. 8 "Lake bow"
Distance: 23 km
Bicycle route Nr. 9 "Big family bow"
Distance: 120 km
Bicycle route Nr. 10 "Extreme bow"
Distance: 120 km
Bicycle route Nr. 11 "Belief bow"
Distance: 93 km
---
Bicycle rent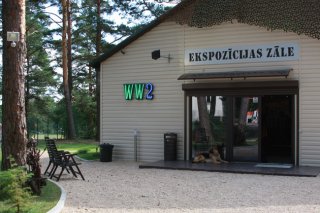 Adress: Daugavpils Street 40, Aglona, Aglonas district;
Phone: +371 22484848, + 371 29294180, +371 653 21380;
e-mail: ww1945@inbox.lv;
home page : http://www.ww2.viss.lv;
GPS: 56.1304,27.0052;